You Guys: TYRA IS NUTS
Posted by Diana in
America's Next Top Model
September 13th, 2011, 03:23 PM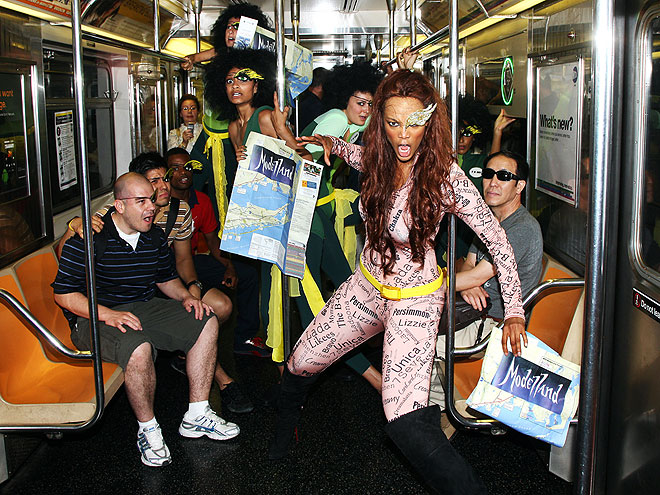 Hey, Tyra girl!
OK? Seriously. Check it:
Why any of the returning America's Next Top Model contestants thought that signing up for another round of Tyra's tomfoolery was a great idea, well, I can't say. Good luck, Shannon, Camille, Brittany, Bre, Lisa, Bianca, Dominique, Sheena, Isis, Allison, Laura, Angelea, Kayla, and Alexandria! I think you're gonna need it.
Prizes! Prizes, prizes prizes. What do you give women who have mostly aged out of the prime modeling age? Other stuff! This cycle's prizes include: a special spread in Vogue Italia, the usual CoverGirl cosmetics contract, plus an Express fashion campaign (Express is still around?) and the chance to become a correspondent on Extra. Everything else is the same: judges, challenges, questionable guest judges, catfights, product placement, treachery, insanity: all the things that make ANTM what we know and love. It all starts tomorrow night, Intoxibellas! Can't hardly wait!